You may have seen the new holiday commercial from Apple featuring Stevie Wonder and Andra Day singing "Someday at Christmas", a beautiful and poignant holiday song for the times, with lines like:
Someday at Christmas
men won't be boys 
playing with bombs
like kids play with toys

and
Someday at Christmas
we'll see a land 
with no hungry children,
no empty hands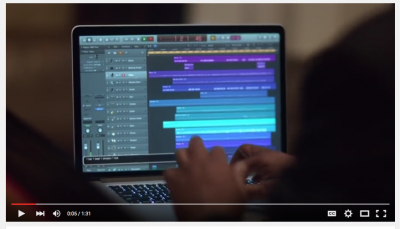 Stevie's using Logic Pro X on a MacBook Pro to do the mix (some online media sources have misreported the software as GarageBand—it's not). The commercial opens with VoiceOver announcing: "Track 5 Vocals. Track 3 Piano." At that point Stevie seems to press a two-finger command then starts playing the piano. Presumably he's recording his piano onto Track 3. Kudos to Apple for presenting accessibility so casually here. In a 90-second ad, only three seconds feature VoiceOver, and they never specifically mention accessibility. Stevie Wonder just happens to be doing the recording and mixing. It's a passing reference, no big deal. And it shouldn't be. It's just the way things are.
Continue reading